Do you love pigeons? Ever thought about racing homing pigeons?
Come join us and see what it's all about!
Our March meeting is Saturday, March 10th, 2018.
We meet at the Starvin' Arvins Restaurant in Clifton CO
(32 Rd and Patterson Rd area) at noon, then meeting is at 1pm.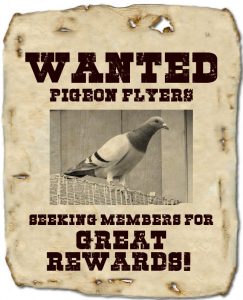 For more information contact Larry Bellotti (Club Secretary) at 970-487-3474