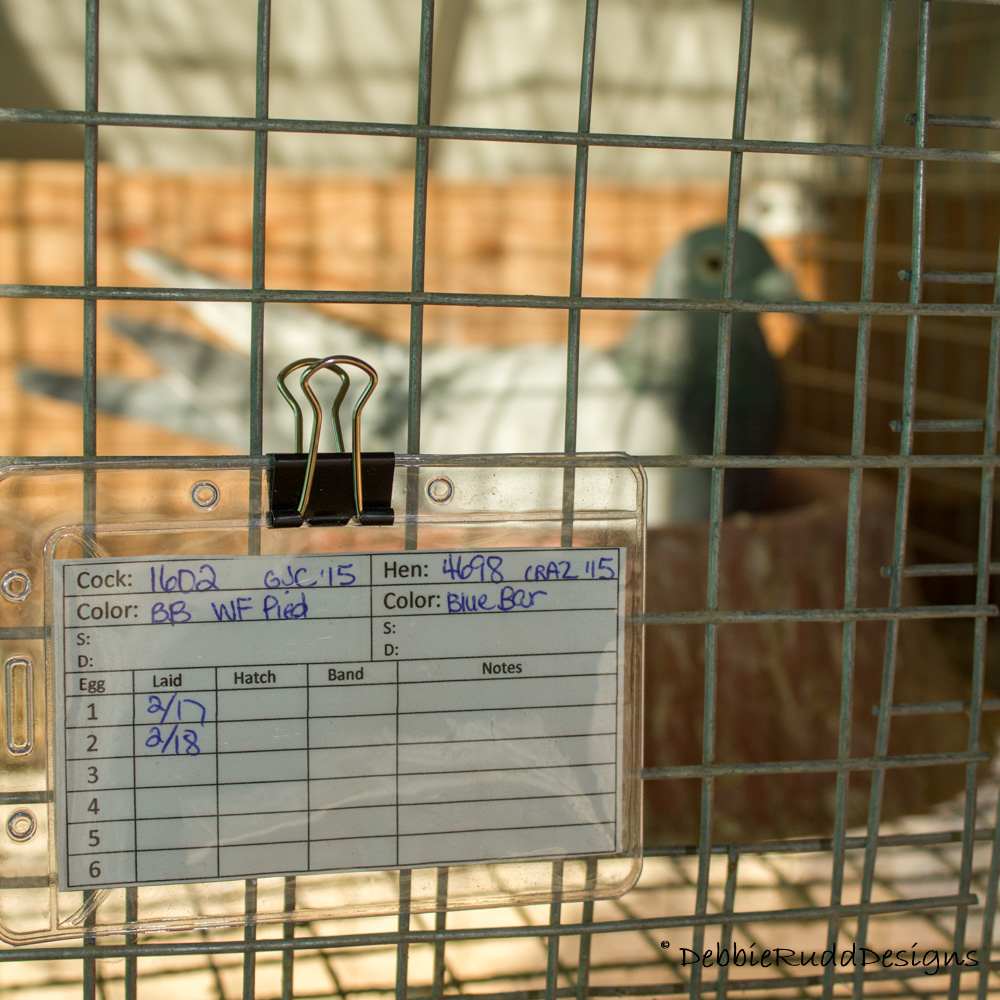 Since breeding season is in full swing, here is a nifty Egg Hatching Chart that we found on the internet.
Look up the date the first egg was laid, then you'll see the expected hatch date next to it.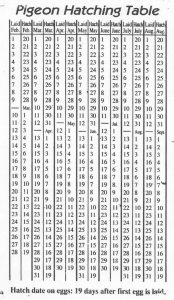 * * * Stay tuned for 2017 Old Bird Season, tentatively starting in May * * *
We had a great year in 2016, enjoying both Old Bird and Young Bird racing seasons.
| | |
| --- | --- |
| Clocking in for a race | Loading birds onto the truck for a race |
| Pigeon waiting its turn to check in | Loaded up and ready to go |
2016 Old Bird Races

Date
Distance
Winning Loft
Bird
Band No.
5/21/16
100 miles
Crazy Al's Loft
Blue Bar Hen
AU15GJC1132
5/28/16
100 miles
Bell Loft
Blue Bar Hen
AU15GJC115
6/4/16
150 miles
Bell Loft
Blue Bar Hen
AU15GJC16
6/11/16
200 miles
Crazy Al's Loft
Blue Bar Hen
AU15CRAZ4692
6/18/16
250 miles
Crazy Al's Loft
Blue Bar Hen
AU15CRAZ4692
6/25/16
150 miles
Bell Loft
Blue Bar Hen
AU15GJC16
7/2/16
400 miles
Crazy Al's Loft
Blue Bar Hen
AU15CRAZ4692

Participants included: Flying Cross / Jerry Donaldson,  Double G Loft / Glenn Gleason,
Bell Loft / Larry Bellotti, Crazy Al's Loft / Al Christeleit, and LCR / Matt Jones
2016 Young Bird Races

Date
Distance
Winning Loft
Bird
Band No.
9/10/16
100 miles
Crazy Al's Loft
Blue Bar Cock
AU16MSR2829
9/17/16
100 miles
Bell Loft
Blue Bar Cock
AU16IF50306
9/25/16
150 miles
Bell Loft
Blue Check Hen
AU16IF50333
10/1/16
200 miles
Bell Loft
Blue Bar Hen
AU16IF50303
10/8/16
200 miles
Bell Loft
Blue Check Hen
AU16GJC246
10/15/16
250 miles
Crazy Al's Loft
Blue Bar Cock
AU16CRAZ4819

Participants included: Crazy Al's Loft / Al Christeleit, Bell Loft / Larry Bellotti,
Dream Wings Loft / Debbie Rudd, and LCR / Matt Jones
Grand Junction Racing Pigeon Club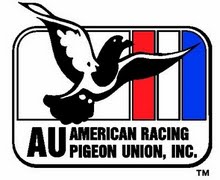 Member of the American Racing Pigeon Union, PO Box 18465, Oklahoma City, OK 73154